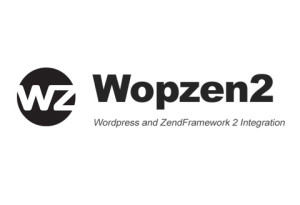 Wopzen2 is a wordpress plugin that allows you to use your Zend Framework 2 code inside the WordPress php files. If that alone was not enough it also allows you to use your MVC (Model View Controller) structure on any part of php code!!
Ha llegado zend framework 2 con muchas novedades, basado en programación orientada a aspectos, incluye librerias actualizadas a las necesidades de las aplicaciones web más modernas.
El gestor de contenidos que he usado para las webs que he ido creando se ha basado en Zend Framework, al ser un CMS propio tiene una desventaja, carece de la gran comunidad que posee wordpress.
Debido a estos motivos, decidí unir ambos mundos, de ahí la creación de un plugin para wordpress bautizado como wopzen2, el cual me ha permitido, no solo disfrutar de los procesos creados en  el cms propio en zend framework que venia usando sino abrir las puertas al uso de todos los plugin y el mercado de wordpress.